Products and Services we supply:
1. Drilling Tools
We are the Solo Agency for

Bits, Volgaburmash, JSC and Uralburmash, JSC are largest Russian manufacturers of advanced high quality rock-cutting tools for oil & gas, mining and construction industries.
The Companies has more than 300 patent and manufacture over 1000 roller cone bit designs for the oil and gas industry ranging from 75.0 mm (2-61/64") to 660.4 mm (26") with milled teeth and tungsten carbide inserts, over 250 standard sizes of mining roller cone bits ranging from 75.0 mm (2-61/64") to 393.7 mm (15-1⁄2") for compressed-air drilling in various mining and geological conditions. Also, Volgaburmash, JSC manufactures over 350 designs of PDC  bits with matrix or steel bodies for various drilling applications ranging from 83 mm (3-1/4") to 444.5 mm (17-1/2"), PDC core bits for core drilling and near-
bit stabilizers.
The base of the Companies' development is working out and introducing innovative technologies in all aspects of their activities providing high product quality levels: in design engineering, manufacturing technology, and after-sales service.
The Companies have worked out a successful thorough system of automated Design engineering, technology process planning, and engineering evaluation (CAD/ CAM/CAE-system) based on the unified environment of Siemens UG NX software system that is widely used by the world's leading companies.
Design engineering system incorporates patented research results, math model simulation, selecting the optimal drill bit design parameters, and multi-factor analysis of bit test results. When designing a bit, a designer has at his disposal software for automated drafting of a profile and bottom-hole coverage, for evaluation of dulling characteristics, selection of optimal parameters of bit hydraulics, load balancing to improve bit steerability as well as analysis of field test results using advanced statistical processing methods.
Quality Management System
Volgaburmash, JSC, and Uralburmash, JSC have implemented, certified, and maintain Quality Management System (QMS) that complies with ISO 9001 requirements. Besides, Volgaburmash QMS has been certified according to API Spec.Q1 for more than 15 years. The Company also has implemented ISO
Products:
PDC drill Bits (Matrix – Steel).

Roller Cone Drill Bits (Milled Tooth – TCI).
Drill bits and completion bits
PDC drill Bits (Steel Body – Matrix).

Roller Cone Bits( Steel Tooth – TCI).
Services:
WELLCAD software for data analysis.

DecisionSpace for landmark and Petrophysics.

Sensitivity Module bit analysis.

WellScan Direction prediction.

ANSYS CFD analysis for Hydraulics.
Industrial Gases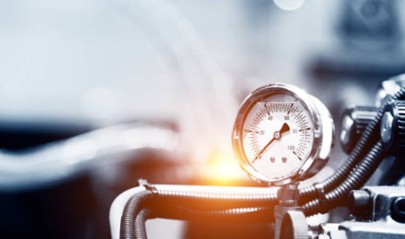 With high purity, in both Liquid and Gaseous status
Nitrogen: Liquid in tanks and cylinder filling.

Hydrogen: Cylinder Filling.

Oxygen (Medical and Industrial grades): Liquid in tanks and cylinder filling.

Acetylene: Cylinder Filling

Carbon Dioxide "CO2": Liquid in tanks and cylinder filling.

Helium : Cylinder Filling
Valve test and replacement.
Chemicals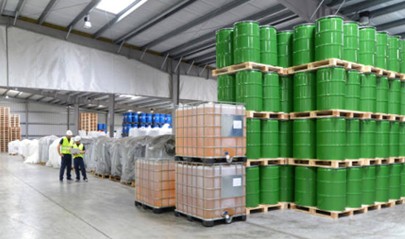 Main Supplier for chemical (Trithin UK – Elkem UAE).
Used for Coil Tubing, Cementing, Stimulations, Laboratory.
Iron Sequestering Agent (Complexing)

Iron Reducing agent-stabilizing

CT-Lubricant Friction Reducers.
Friction Reducers-Pumping

Corrosion inhibitor HT 250-350F
Oil , Grease and lubricants