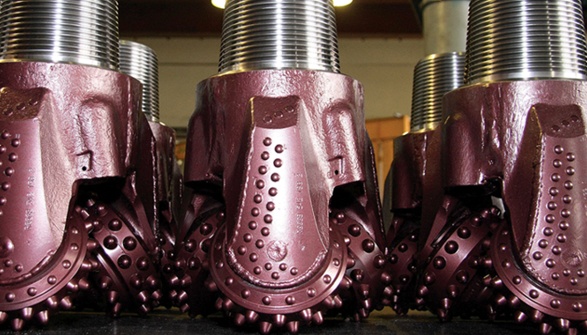 ENJAZ ALMOSTAQBEL PETROLEUM SERVICES (EMPS CO.) are excited to announce a distributorship agreement with Volgaburmash – Drill Bits, an industry-leading provider of fixed-cutter and rollercone drill bits and completion bits, known for maximizing performance run after run.
Supported by a research and development team that is second to none, proprietary design and engineering software and state-of-the-art US-based manufacturing facilities, Volgaburmash bits are the most technologically advanced bits on the market, widely known for their durability, strength and performance and leading the industry from concept to delivery of custom solutions. Combining science with decades of drill bit manufacturing experience, application-specific bit designs as well as the latest technologies such as deep-leeched cutters., Volgaburmash bits, in conjunction with (EMPS CO.), will get you to TD faster, and at a lower cost per foot than the competitor.
(EMPS CO.) locally-based technical team, with over 20 years of performance drilling, directional drilling and drill bit experience – combined with the support of Volgaburmash, are ready to provide the most optimal and cost-effective bit solution to your project.